Reactive Materials
Our experience in thermites, nano-thermites, flash compounds, propellants, and metal combustion can benefit a variety of applications. These compositions react and liberate energy by a rapid combustion process and are usually classified as pyrotechnics or non-ideal explosives. Applying reactive materials to any application requires understanding of energy content, energy release rate, ignition sensitivity, and process control variables. Several elements of reactive materials can be tuned for specific applications. Integrating reactive materials into a functional tool requires careful systems engineering to achieve safety standards, reliability, and performance.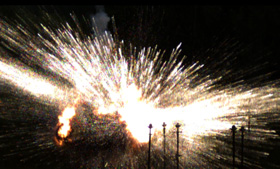 Explosives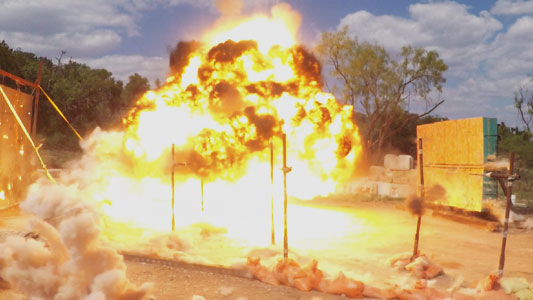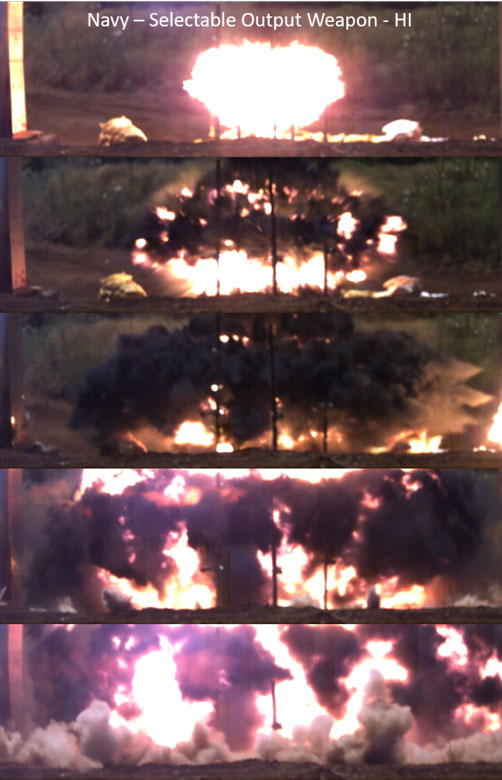 EMPI specializes in the development of modified explosive formulations with scalable and tunable output. For several years, we developed, modeled, and tested warheads with scalable pressure fields. Currently, we are focused on developing munitions with scalable fragment lethality. We have successfully demonstrated bi-modal fragment velocities for the same warhead using alternate initiation points.
Our engineers are experienced with and our facilities can handle conventional explosives based on TNT, RDX, HMX and PETN. We have also created and tested new explosive formulations including APEX, APEX hybrids, and RMBX (reactive multiphase blast explosives).
We have worked on projects implementing:
directional or focused fragmentation
in-situ altered fragment geometry
FAEs (Fuel air explosives)
Solid obscurant aerosolizing and dispersal
Mach-stem generation and material interaction
Ballistics
Ballistic devices developed by EMPI are highly specialized mechanisms used in military, space, and industrial applications. There are two elements of all ballistic systems that must be developed in harmony: the projectile and launcher.
Typically, the projectile is of the most interest in special regard to target interaction. In small and medium caliber ammunition, an inert mass with velocity are used for a kinetic energy kill. EMPI has developed multiple reactive cargo projectiles that deliver additional chemical energy to the target on impact. With industry and government partners, we have designed and constructed numerous variations of complex and simple cargo rounds for multiple purposes.
Simple cargo rounds nominally contain a metallic shell and a consolidated reactive material (RM) or explosive. The RM and shell are both designed to initiate a strong reaction that causes thermal and pressure damage to the target. For example, EMPI, has developed a reactive 12GA shotgun round based on this simple cargo round concept for breaching applications
Complex cargo rounds differ in that they contain electronics or delay systems to initiate the reactive material. In some cases, the target is unknown, and the impact conditions vary so the reaction must be started from within the bullet.
The launching system or gun also has significant value in some applications. The projectile is usually only effective based on a specific velocity range. The gun system must be designed for test or field environments to produce a repeatable muzzle velocity. EMPI has developed multiple projectiles and test gun systems based on the following calibers:
| | |
| --- | --- |
| 0.308" | 30 Cal rifle |
| 0.458" | |
| 0.512" | 50 BMG rifle |
| 0.727" | 12GA Shotgun |
| 0.815" | 20mm Vulcan (electric) |
| 1.496" | 38mm (no case) |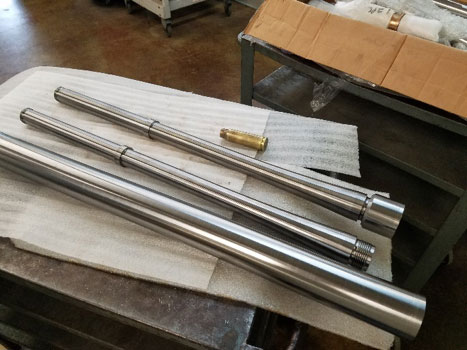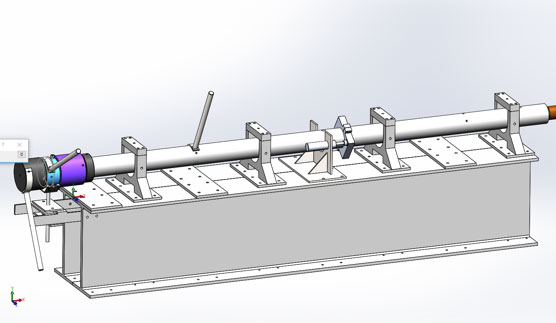 System Integration
We understand that no technology can go the field without careful engineering and confidence in the design. Our experienced engineers can provide rapid engineering support and/or quick design of experiments and data to evaluate critical features for field deployment. Our team of engineers are well-suited for efficient experimental analysis, troubleshooting and iterative design optimization. We often work with FEA and Hydrocode modelers to predict experimental results and to better understand and interpret experimental results.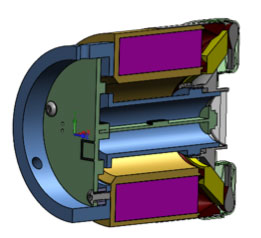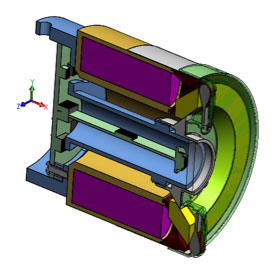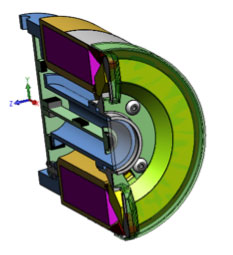 ---
Services
EMPI offers a full spectrum of services, from concept development, to feasibility test and product development, to limited product development.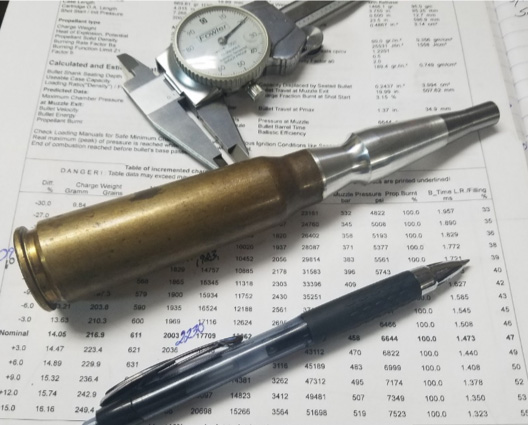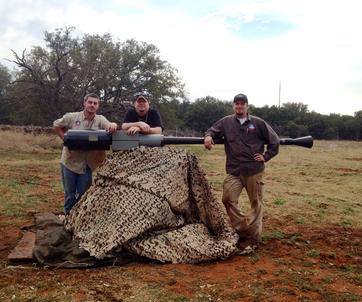 Our Team
Due to the uniqueness and complexity of our development work, we employ specific scientists and engineers (PhD, MS, and BS). Typically, project leaders will take responsibility for a technology from concept, to design of experiments or modeling, fabrication, to testing, to data analysis, to reporting and presentation. Our team strives to operate with the best time and cost efficiency.

Differentiators
One advantage of EMPI's proprietary core technology is its ability to tailor energetic tools and devices for a wide range of customer-driven applications. EMPI offers a range of services giving unique capabilities without the need for multiple subcontractors.
Flexible test range scheduling and compressed timelines
EMPI can help the customer develop optimized test protocols
Engineering analysis, hardware design & rapid fabrication
Data analysis, technical report – from quick look to formal report
Lean operations, low overhead > good value
Experienced staff – combined 40+ years of experience in energetics