Small Beginnings
EMPI was launched in 2006 to develop energetic technologies based on nano-aluminum. In the first years, EMPI developed APEX-1717 (using nano-aluminum) as a unique nontraditional explosive for Air Force applications. Because APEX-1717 does not form a traditional detonation, the energy release rate is tunable based on the initiation and confinement and this characteristic allowed for design and demonstration of selectable effects munitions. We are still advancing our IP and expertise in munitions development
Our goal has always been to transition scientific research into products that benefit our country in the industrial and defense markets. Establishing our own test facility with top-notch equipment and diagnostics has been pivotal to our success. Our private facilities enable us to be very cost effective in test and evaluation as well as flexible to the customers' needs. We developed our first test site (shown below) in 2007 and operated from this site for 5 years.

Defense Technology Research
One concept that was seeded at Novacentrix but matured at EMPI was a 50 Cal. Cargo bullet based on nano-aluminum thermites. EMPI was funded by DTRA for several phases based on favorable results to develop and demonstrate cargo bullet applications to defeat heavy-case IED's. This technology branched to an NIJ and DHS funded effort to develop a 12GA cargo bullet to defeat thin walled IED's. Since 2014, EMPI has partnered with Advanced Acoustic Concepts to develop the cargo bullet technology for underwater seamine defeat in 18mm, 38mm, and 20mm formats. Our fundamental understanding of cargo bullet design recently led to the invention of the 12GA frangible reactive bullet for breaching applications.
In 2012, EMPI introduced a prototype TEC Torch system for military breaching applications as a revolutionary thermite cutting technology. Early TRL 4 prototypes were a spinoff from an AFRL SBIR. EMPI matured the TEC Torch product family to TRL 8 and established a dedicated low volume (LRIP) production facility. EMPI created customer awareness and sold LRIP quantities in 2013. As TEC Torch sales have grown, we have developed additional markets for industry, law enforcement, and first responders. We have also designed spinoff products like larger cartridges, mounts, handles, and other accessories that improve the effectiveness of the products. To keep up with demand, we have partnered with Combined Systems International for manufacturing and distribution of the TEC Torch cartridges.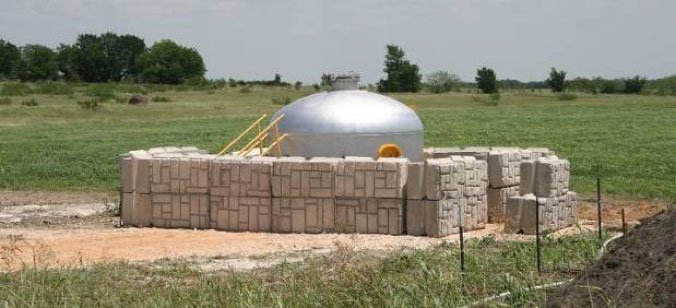 Mission
Our mission is to launch products and technology that make a difference for the military, law enforcement, and national security. We will apply scientific principals in novel ways to engineer, build, and test new technology. We will integrate new materials, new fabrication processes, and employ advanced diagnostics to provide the best solution possible to our customers.
VISION
To become a preferred partner of our clients, earning their trust through the consistent delivery of innovative Energetic Materials and Products.
To become the destination employer of some of the best and brightest talents in our industry.
To develop and hone project and program methodologies and practices to help ensure projects are completed on time, meeting or exceeding specifications, and to budget.
Latest News
Nov 18, 2020 After years of static testing and modeling,...

EMPI representatives will be at Sandestin, FL January 27-29 to...

EMPI has been awarded a Navy Phase 1 SBIR to...
more news